Mile Square Health Center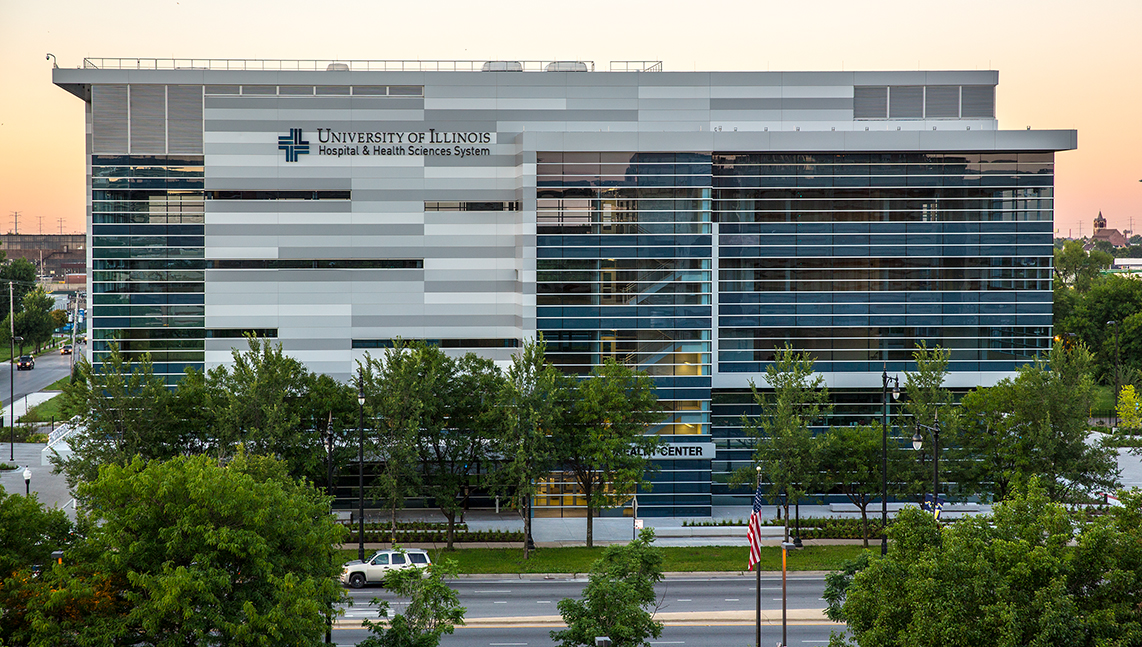 Project Overview / Detail
Mile Square Health Center is the first qualified health center with urgent and specialty care under one roof. The Health Center is also the gateway to the University of Illinois (UI) Health campus. The architecture of the center had to reflect Mile Square and UI's commitment to progress and outstanding service.

The state-of-the-art medical facility has a stunning mosaic façade. The design communicates the concept of movement, progress and technology. It reflects the dynamic nature of the campus and immediate surroundings. The envelope features Reynobond® 4mm FR Composite Material and a Kawneer curtain wall, meeting architectural and structural requirements and aesthetic-finish quality and panel flatness.

A subtle variation in the tone of grey was required for the exterior of the building. An Anodic Clear Colorweld® 500 paint coating was chosen as the base paint color. The team then introduced two custom colors: MP2, which is 15% darker than the standard Anodic Clear color. Then MP3, which is 75% darker than the standard Anodic Clear color. To ensure that the metal panel joint lines would align with the mullions on the curtain wall and to avoid adding panel joints in corner areas, Reynobond® Composite Material was purchased in 260-inch sheets.

The mosaic pattern continues from the metal panels to the curtain wall. Glass panels align with the metal panels and match in size. The dynamic composition-colored and spandrel glass is reflective and patterned during the day and transparent at night.